Clean with Passion for Now, es una serie dramática, de comedia y romance surcoreana, escrita por Han Hee Jung, dirigida por No Jong Chan y protagonizada por Kim Yoo Jung, Yoon Kyun Sang y Song Jae Rim. Conoce más de esta interesante historia en este blog.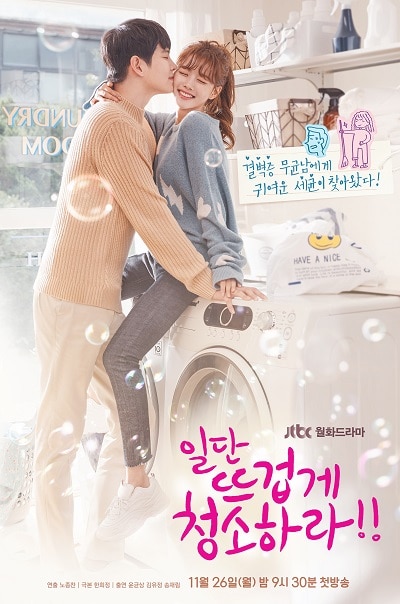 Sinopsis
Clean with Passion for Now, también llamada Clean Up Like It's Hot y First, Clean with Passion fue transmitida por la cadena jTBC, desde el 26 de noviembre de 2018 hasta 22 de enero de 2019, con un total de 16 episodios emitidos.
Esta serie cuenta la historia de Gil Oh Sol, quien es una trabajadora de una empresa de limpieza, conoce a Jang Sun Kyul que es su jefe y el dueño de la compañía. Ellos se percatan de que son polos opuestos en cuanto a la limpieza, ya que él cree que la limpieza es lo más significativo en su vida, hasta el punto de no querer tocar a las personas y no tolera ver ni un punto de polvo en su alrededor.
En cambio Gil Oh Sol es una chica entusiasta y para ella es más importante su vida que la limpieza. Gil Oh Sol y Jang Sun Kyul se van enamorando y él junto a ella tiene que afrontar su misofobia (temor incontrolable hacia los gérmenes y la suciedad).
Reparto de Clean with Passion for Now
El reparto principal de la serie Clean with Passion for Now está constituido por:
Kim Yoo Jung interpreta a Gil Oh Sol
Yoon Kyun Sang da vida a Jang Sun Kyul
Song Jae Rim como Choi Gun
En el reparto también tenemos a:
Kim Won Hae interpreta a Gil Gong Tae (Padre de Oh Sol)
Lee Do Hyun da vida a Gil Oh Dol (Hermano de Oh Sol)
Min Do Hee interpretando a Min Joo Yun (Amiga de Oh Sol)
Yoo Sun como Secretaria Kwon
Kim Jung Nan es Cha Mae Hwa (Madre de Sun Kyul)
Kim Yoo Jung
Es una actriz, modelo y cantante, nacida en Seúl, Corea del Sur el 22 de septiembre de 1999. Actualmente estudia en la Hongik University Girls's High School. Se inició en como actriz desde muy niña en el año 2003, siendo una de las actrices infantiles más conocidas  de Corea. Y desde entonces ha participado en numerosas series de televisión y películas.
Entre las series de televisión donde ha actuado están, Clean with Passion for Now en el 2018, Love in the Moonlight en el 2016, Love Cell 2 y Angry Mom en el 2015, Love Cell, Secret Door y The Crying Woman en el 2014, Golden Rainbow en el 2013, May Queen y Moon Embracing the Sun en el 2012, Gyebaek y Mom, I'm Sorry en el 2011, Pure Pumpkin Flower, Flames of Desire, Gumiho: Tale of the Fox's Child, Road No. 1 y Dong Yi en el 2010, entre otras.
También participó en las películas Golden Slumber en el 2018, Because I Love You en el 2016, Circle of Atonement en el 2015, ROOM 731 y Elegant Lies en el 2014, Commitment en el 2013, The Nutcracker in 3D en el 2012, Paradise, Possessed y Haeundae  en el 2009, Unforgettable y The Chaser en el 2008, Rainbow Eyes, Bank Attack y Hwang Jin Yi en el 2007, Lump Sugar y Forbidden Floor – 4 Horror Tales en el 2006, entre otras.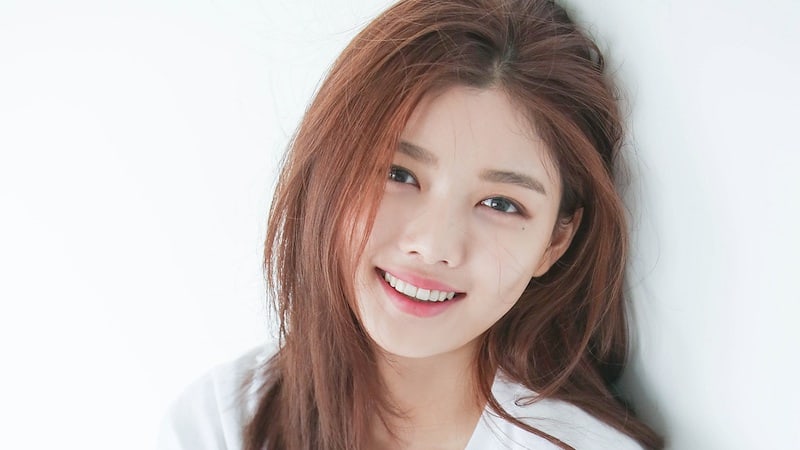 Yoon Kyun Sang
Es un actor y modelo nacido en Jeonju, Jeolla del Norte, Corea del Sur, el 31 de marzo de 1987. Estudió música en la Sehan University. Es integrante de la agencia Popeye Entertainment. Obtuvo el segundo lugar como "La Estrellas en Ascenso más Populares del 2016" en la categoría drama y cine, por medio de una encuesta que realizó Sports Donga a los internautas.
Ha participado en las series de televisión Clean with Passion for Now en el 2018, Doubtful Victory entre el 2017 y 2018, While You Were Sleeping y Rebel: Thief Who Stole the People en el 2017, Doctors y Gogh, The Starry Night en el 2016, Six Flying Dragons, The Time We Were Not In Love y Pinocchio entre el 2014 y 2015, Gap Dong en el  (tvN, 2014), Faith (SBS, 2012), también actuó en las películas Il Mio Dea y The Cry of Passion en el 2015 y No Breathing en el 2013.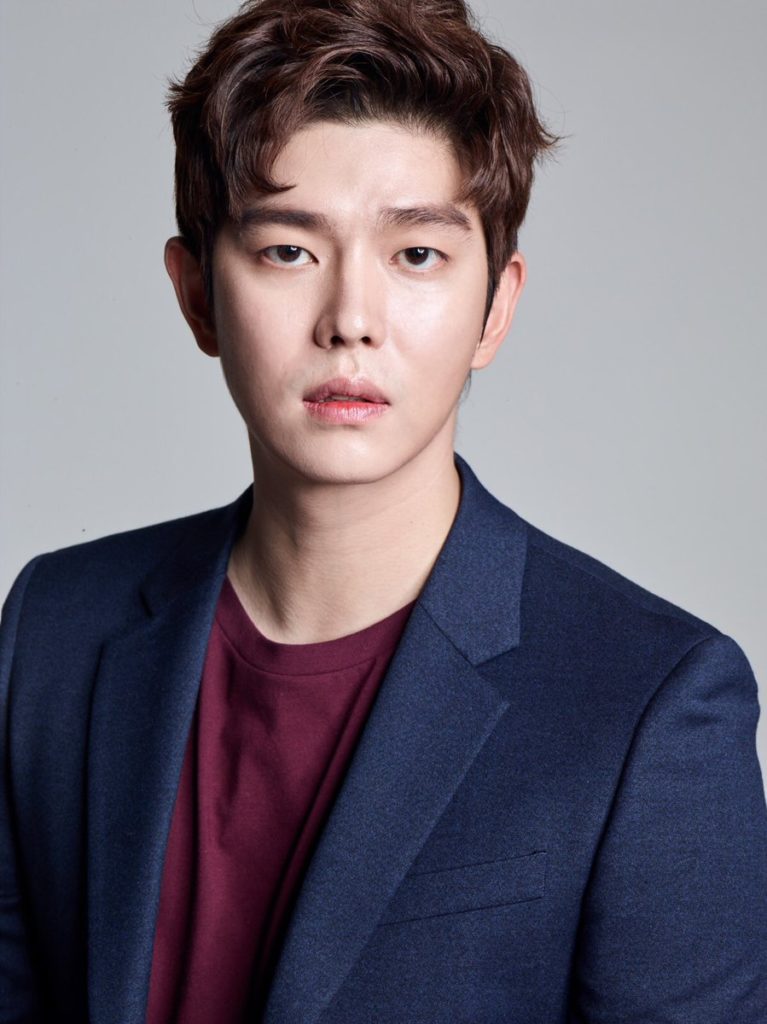 Song Jae Rim
Es un modelo y actor nacido en Seúl, Corea del Sur el 18 de febrero de 1985, realizó sus estudios en College of engineering Soeul National University y Chung-Ang University, es integrante de la agencia Grand Anse Entertainment.
Ha actuado en las series de televisión Clean with Passion for Now y Secret Mother en el 2018, Our Gab Soon y Goodbye Mr. Black en el 2016, Thumping Spike y Unkind Women en el 2015, The Mermaid, Big Man y Inspiring Generation en el 2014, Two Weeks, Fantasy Tower y Nail Shop Paris en el 2013, The Moon That Embraces the Sun en el 2012 y Flower Boy Ramyun Shop en el 2011.
También ha actuado en las películas Burning Friendship y On Your Wedding Day en el 2018, Salmonen el 2015, Tunnel 3D en el 2014, The Suspect en el 2013, Grand Prix en el 2010 y Actresses en el 2009.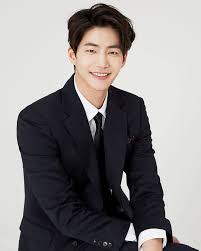 Webtoon
Clean with Passion for Now, está basado en el webcomic "Ildan Ddeugeobge Chungsohara" de Aaengo. Este fue publicado por primera vez en el año 2015. El personaje que interpreta Song Jae Rim, Choi Gun, no es un personaje que aparece en el Webcomic original, solo fue creado para esta serie.